ABOUT US
Affordable Dental and Orthodontics is your choice dentistry for your entire family. We're excited to provide dental care to the Oklahoma City, Norman, and surrounding areas.
At Affordable Dental, our staff is well-trained in preventive dentistry, whitening, veneers, crowns, root canals, fillings, dentures, periodontal treatment, and minor oral surgery. We use the latest technology to help those in OKC and the surrounding area look and feel their best. From checkups to smile makeovers, we offer a wide range of procedures to suit our patients' needs.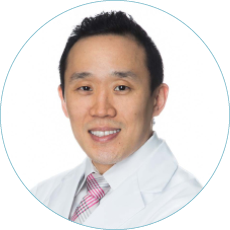 Dr. Jason Chang
First I would like to thank you for taking the time to explore our website. We opened our offices in 2015 and are excited to provide dental care to the Norman, Newcastle, and surrounding areas. I was born and raised in Lawton, OK, and continued my education at the University of Oklahoma, where I completed my bachelor in Science, in Biochemistry, and Doctor of Dental Surgery Degree. Oklahoma is the only home I have known and look forward to continue giving back to this great community.
One of my other passions, besides dentistry, is doing mission work. I have been doing mission work in Mongolia every year for the past 10 years. Providing free dental treatment, teaching music, doing carpentry work, and doing my best to show compassion to those who are in need. I enjoy spending my free time serving at Morning Light United Methodist Church where I serve as a deacon and leader of the music ministry. I also enjoy fishing, playing basketball, and supporting my OU Sooners and OKC Thunder teams.